Launching a Pop-Up shop in Trinity Leeds
As longstanding Brand Partners of Clockface Beauty, we were delighted to be asked to support the launch of their Trinity Leeds Pop-Up shop.
This was such an exciting moment for the brand, as this would be the very first time that Clockface Beauty would be seen in its own space. An entire boutique dedicated to transforming and healing skin through natural skincare.
Our focus was to be Customer Experience and PR. So we started at the very beginning and supported the Clockface team with the recruitment process. Reviewing applications, conducting interviews and leading customer service training days allowed us to ensure that our client had the right team, and the right knowledge to deliver the 5* service that we wanted for the customer.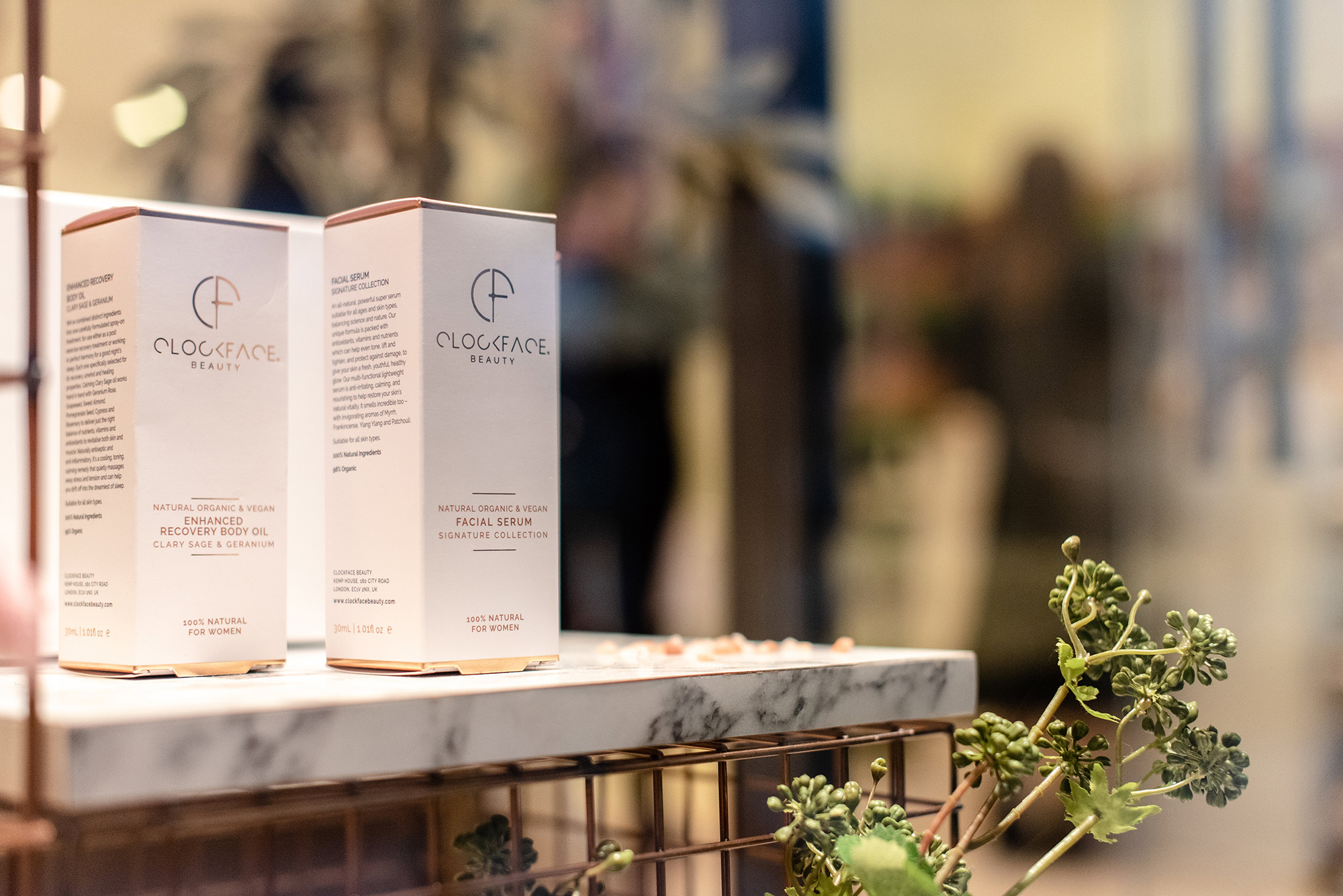 This then moved into tracking the customer experience at every touchpoint. Did the store look perfect, feel comfortable to shop in and was the flow of the store right? By speaking to customers and even by simply watching the journey, we were able to make tweaks and amends that improved customer experience but also drove sales.
Our role then moved into a PR, as we planned a series of beautiful events, reached out to local journalists and bloggers, engaged with local events including Made-Up Leeds and drove attention to the Clockface Beauty brand.