Bringing the Copper & White Spring Collection to life
Copper & White, founded by York businesswoman Clare Morris, is an independent fashion brand that has become a permanent fixture at York's Shambles Market. 2020 was a big year for the brand as they naturally had to nurture their online presence due to the effects of Covid-19.
We've proudly partnered with the brand since 2018, and in this last year, we've worked more closely in capturing photography. It all starts with seeing the collection. Understanding Clare's vision for the C&W customer and figuring out a captivating way of translating this vision to the customer. We then created mood boards, snapped photos at possible locations and worked with our Creative Director, Mark Bewick in finalising what would work for the e-commerce site.
The concept
The final concept that was decided upon, was heavily influenced by Clare's presence on the Shambles Market but also the shift we'd seen in consumer behaviour over the last few months. We saw customers making an occasion of visiting the market to pick up fresh produce. They met friends to grab a coffee and enjoyed perusing the stalls. We looked for beautiful luxuries to make our time at home more special, such as a bouquet of flowers and a bowl of freshly picked figs.
The shoot took place at two fantastic York locations. Supersonic Fitness and the Shambles Market gave us a beautiful juxtaposition of modern design and the heritage enriched streets of York.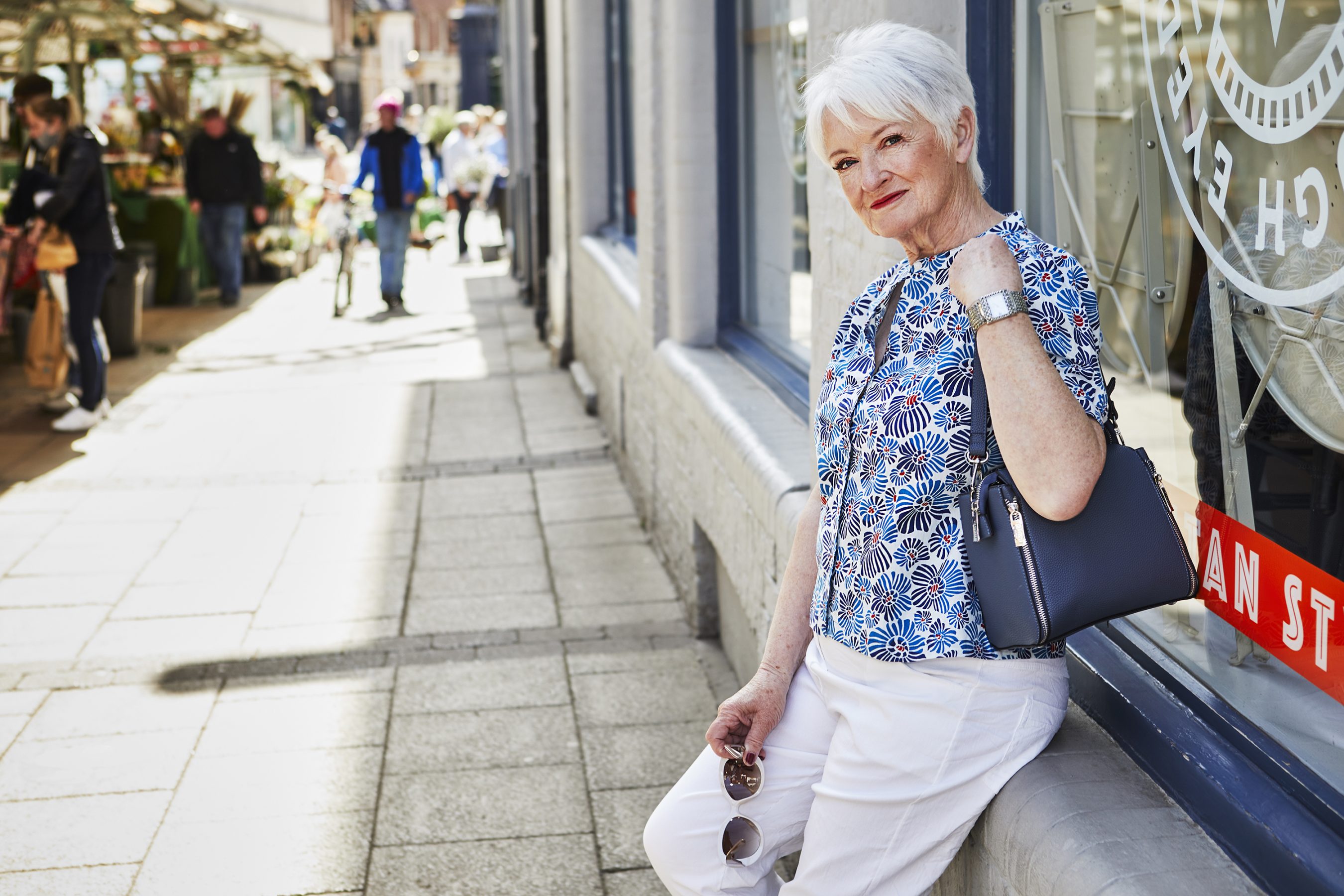 With businesses beginning to open after the recent lifting of restrictions, we wanted to highlight and celebrate the strength and resilience of the independent businesses which give York its unique charm. The bustle of customers and the warmth of stall owners created a sense of community which was beautifully captured in the photography. You'll see Laura from The Dark Horse Espresso Bar peeking around her trailer handing a hot drink to the models. Or maybe you've spotted John, whose eye-catching fruit and vegetable stall has been around for over 100 years!
Our work as brand partners
As brand partners, NIMA worked alongside Copper & White to produce and direct the shoot. We worked with an incredible team, which included photographer, Jennifer Thoburn, hair and make-up artist, Sonia Schofield, and of course Clare Morris herself who perfectly styled our models. And for the models, we worked with real women who represent Copper & White's growing customer base of confident and authentic women. We were joined by Annie Stirk, Gayle Sharp, and Carolyn Amos. Three fabulous women who emanate a feeling of positivity. The perfect ambassadors for the brand.
The Copper & White Spring Collection is now available online.
"The shoot was hugely significant for Copper & White as I can now showcase the collection to a much wider audience as it can be viewed online and via all social media platforms. This has ensured that the brand has really taken off during lockdown and continues to do so. Our customer base is now UK wide, and the age of our customer now spreads across all ages from 20 up to 80." – Clare Morris. Copper & White Founder.
Mentions
Brand: Copper & White
Shoot Direction: NIMA
Photographer: Jennifer Thoburn
MUA: Sonia Schofield
Models: Annie Stirk, Gayle Sharp, and Carolyn Amos.
Locations: Supersonic Fitness and Shambles Market