Hosting a VIP Event. Rolls Royce x YFW
2019 was the year that Rolls-Royce Motor Cars Leeds became an official friend of York Fashion Week; an event planned and hosted by NIMA. To commemorate such a remarkable partnership, NIMA produced a show-stopping photoshoot alongside photographer Olivia Brabbs, however, the storytelling couldn't simply end there. A celebratory event was needed.
NIMA wanted the event to be a perfect celebration and we worked to curate an exciting and elegant experience. York Mansion House was selected as the venue, with its regal Georgian interiors and perfect location in York city centre. The building's history and significance were a beautiful nod towards the classic, yet mighty, Rolls-Royce parked outside.


Contacting some friends of NIMA, we organised photographers, a gin bar hosted by the wonderful team at Cooper King Gin Distillery, as well as a pop-up shop by Jaeger, who were one of our clothes sponsors for the shoot itself. As guests viewed the photography, sipped gin and browsed the Jaeger collection, they were entertained by talented local musician Joshua Burnell.
The night was a beautiful success, with a wonderful network of clients coming together to celebrate art, partnership and soak up the beauty of the Rolls-Royce Phantom.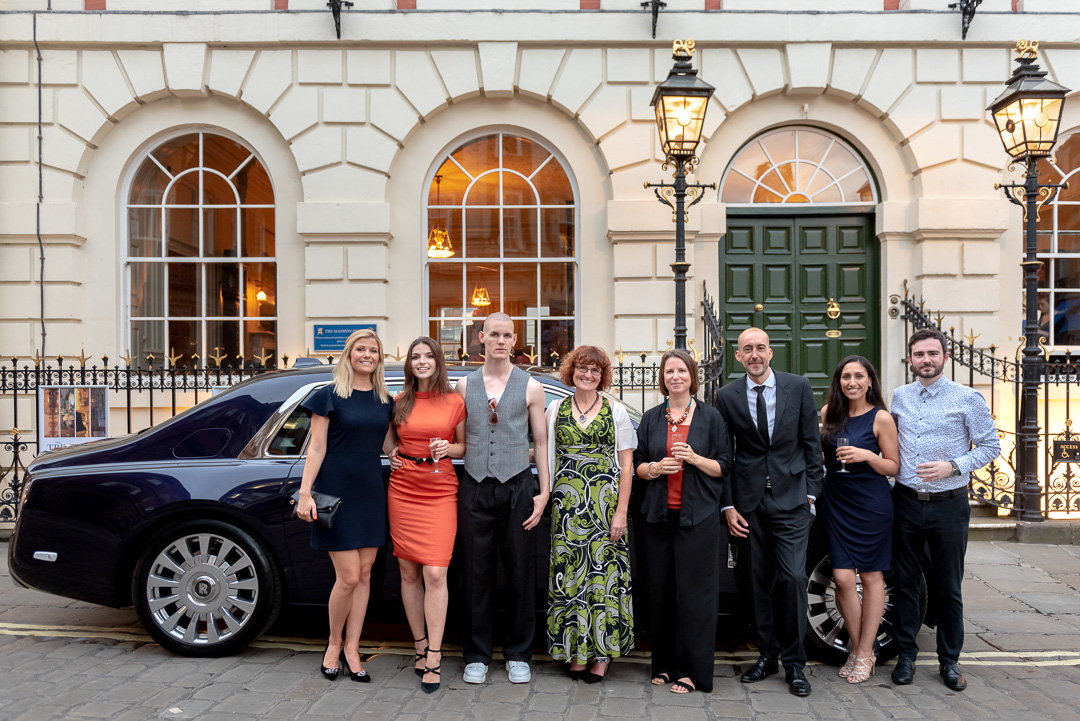 And in the days following this event, we began working on the next big shoot with Rolls-Royce Motor Cars Leeds.
Event Direction: NIMA
Venue: York Mansion House
Event Photography: Igor Vidic
Musician: Joshua Burnell
Collaborators: Rolls-Royce Motor Cars Leeds, Olivia Brabbs, Cooper King Gin Distillery, Jaeger.