Clockface Beauty Christmas Campaign
With Christmas quickly approaching, NIMA has begun creating Christmas campaigns for our clients. A beautiful campaign was the perfect opportunity to introduce the brilliance of Clockface Beauty. It became our goal to highlight the luxuriousness, purity, and excellence of the award-winning products.
In preparation for the campaign's launch, we needed to ensure we had perfect photographs and videos which would convey the message of brilliance. 12 hours, 5 diamonds, 4 models, 2 locations and 2 make-up artists later, the 2019 Christmas campaign photoshoot was wrapped up.
The Photoshoot
The morning of the shoot took place at the Grand Hotel, York, in the cosiest lounge with the grandest Christmas tree. Beautifully wrapped Clockface Beauty gifts surrounded the tree whilst the models were photographed individually and as a couple holding a bottle of Facial Serum wearing an array of diamond and rose-gold jewellery provided by Phillip Stoner. The jewels wonderfully complimented the dusk pink and rose gold colour scheme of Clockface Beauty and accentuated the opulence of the products.
The second part of the campaign shoot was held in the picturesque house of Sarah Thomas, Founder of Clockface Beauty. Actresses Natalie Anderson and Olivia Cole, as well as model, Ashley Lahoria, filmed a variety of tutorials, from 'Morning Routine' to 'After Party Make-up Removal'. The videos highlighted how the products are used whilst the actors explained the benefits of the natural ingredients. Clockface Beauty customers, as well as the team at NIMA, rave enthusiastically about the Signature Collections' recognisable benefits, nevertheless, being able to visibly demonstrate on film how incredibly the products cleanse and hydrate the skin was a real success.
Photographer, Georgina Harrison and videographer, Cal O'Connell beautifully captured the essence of Clockface Beauty. Throughout the day, the team posted across social media to share the progression of the campaign, and of course build anticipation to its release on November 26th.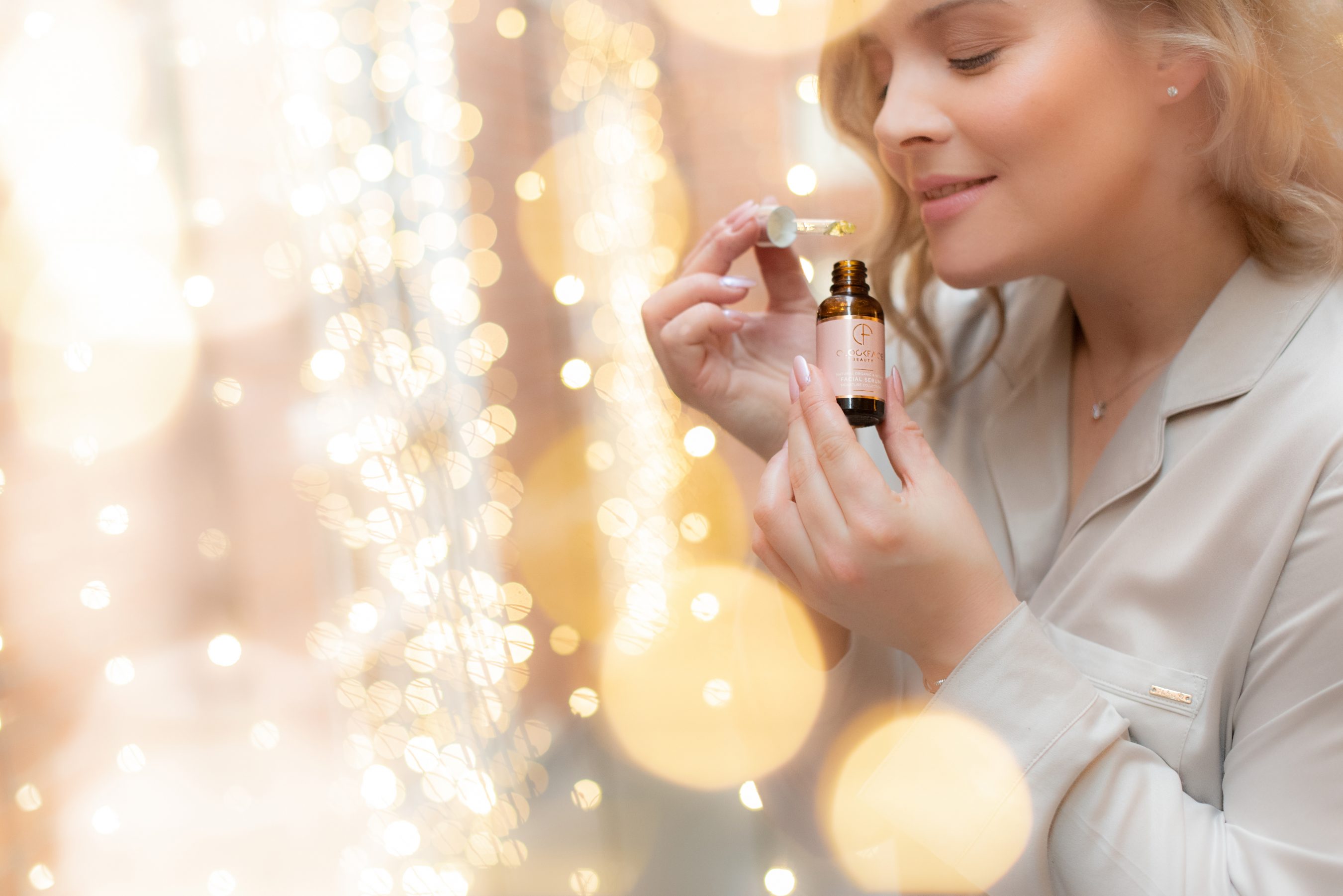 It is important to highlight that the day turned out to be far more than just a campaign shoot… everybody involved had the opportunity to network and catch-up, whilst the founders ensured everyone was looked after and in high spirits.
The day was a perfect example of how we work at NIMA. We are lucky enough to be surrounded by truly talented teams, who are our friends and collaborators in these sensational projects. And with so many more exciting moments to come, NIMA hopes to continue to build and strengthen these friendships.
written by Lauren Dodds, Marketing Associate